Hillsong United (Band)- Profile, Songs and Lyrics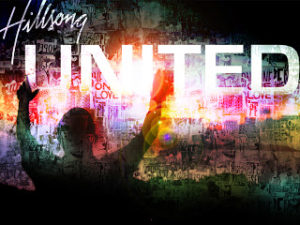 Hillsong United band is a worship band that originated as a part of Hillsong Church. The band tours the world, performing at the various Hillsong church locations as well as general concert venues. They compose the songs for their own performances and for the other Hillsong Church worship teams that perform at weekly services. Subsidiary bands perform monthly in London and at summer camps sponsored by Hillsong.
Their song "Oceans (Where Feet May Fail)" hit number one on the American Billboard Christian Songs chart at the end of 2013. The magazine referred to the band under the name United. The song also appeared on the Billboard Hot 100 in May 2014.
Current Members:
Joel Houston — worship leader, guitar, keys, percussion
Jonathan "JD" Douglass — worship leader, percussion
Jad Gillies — worship leader, guitar
Jesus Rodriguez – worship leader
Matty Crocker — worship leader, percussion
Taya Smith — worship leader
Michael Guy Chislett — guitar, keys, music director
Dylan Thomas — rhythm guitar, keys, music director
Timon Klein — lead guitar
Benjamin "Tenni" Tennikoff — keyboards, programming, sampling
Adam Crosariol — bass guitar
Simon Kobler — drums
Hillsong United Songs and Lyrics